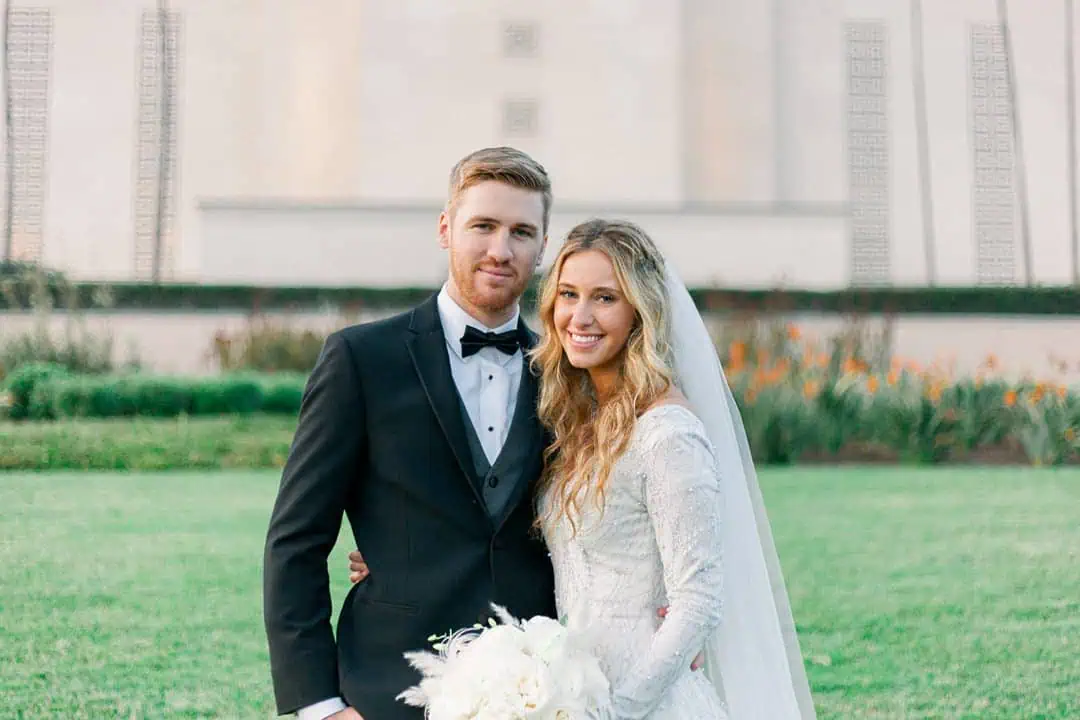 This California wedding is one of my favorites not only because it was so gorgeous, but because this particular bride is a good friend of mine. Hanna and I met when we both became activities directors for Utah Valley University. She is funny and playful and we always had a great time together. During her time at school, Hanna also met Alex. They are both natives of the Golden State and hit it off right away.
The couple decided to host their wedding in Los Angeles because it is right in between their two hometowns. The bride is from Thousand Oaks while the groom was raised in Temecula. They picked the Los Angeles Temple for their ceremony. This was my first time shooting there, and it did not disappoint. The grounds are absolutely stunning! Hanna and Alex had the biggest bridal party I have ever photographed with 17 bridesmaids and 12 groomsmen! Luckily, the group was a lot of fun to be around.
I also had the honor of shooting this couple's First Look video at Santa Monica Pier. You can watch the video here. The two of them shared some really beautiful moments together. It's so easy to see the love they have for each other, and I know their marriage will be a happy one.