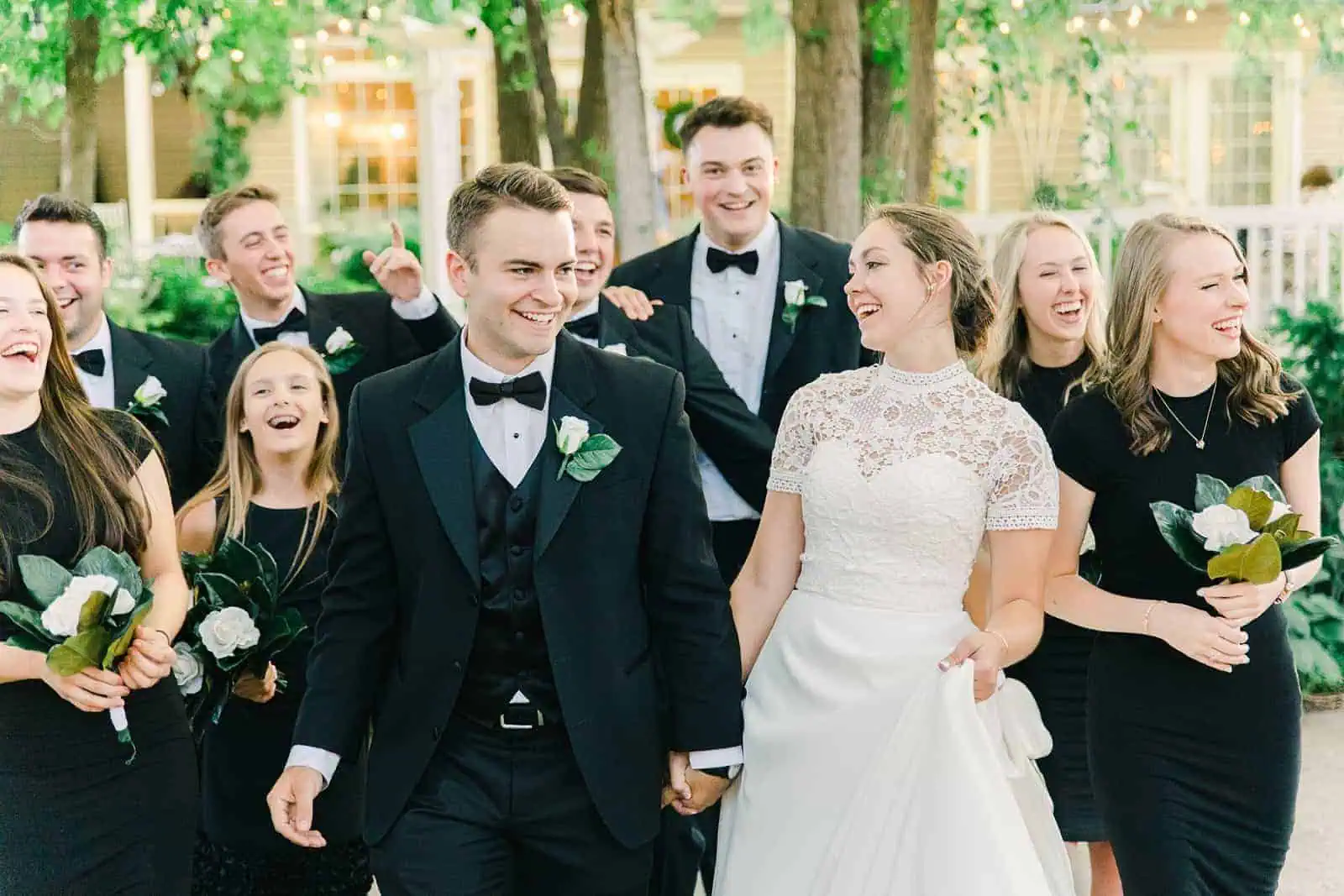 When it comes to wedding photography, you want your photos to stand the test of time. Classic and timeless weddings like this one will never go out of style. When Ashton and Michael look at their wedding photos twenty, thirty, forty or even fifty years from now, I'm sure they will love all of their choices as much as they do today.
This wedding was photographed by my shooter and boyfriend, Michael, and edited by me. The ceremony took place at the lovely Payson LDS Temple. The bride and groom exited the temple to cheers and congratulations from their closest friends and family. The Payson Temple can be tricky when it comes time for family photos unless it's overcast. They got lucky though because it was a cloudy day, and the lighting made for beautiful portraits with lovely skin tones.
The reception later that day took place at Clarion Gardens in Payson, Utah. The venue is open, spacious and filled with light. It also boasts a really pretty garden in the back with fountains. The bride and groom no doubt chose this venue because it contributed to the classic look they wanted for their big day. The bride looked gorgeous in her wedding dress with a high collar and lace overlay on the bodice over a sweetheart neckline. The look was simple, beautiful and just right for her. The groom looked equally wonderful in a classic black tuxedo with a black vest and bow tie. What could be more timeless?
My favorite shots of the day are the ones of the bride and groom with the bridal party just outside the venue. In keeping with the classic style, the bridesmaids wore black dresses and carried bouquets of lush white roses surrounded by bunches of magnolia leaves. The bride and groom left the party in a really cool vintage Mustang convertible. The sleek black car was fun to use for some photos and for the happy couple to drive off into the sunset after their sparkler send off.