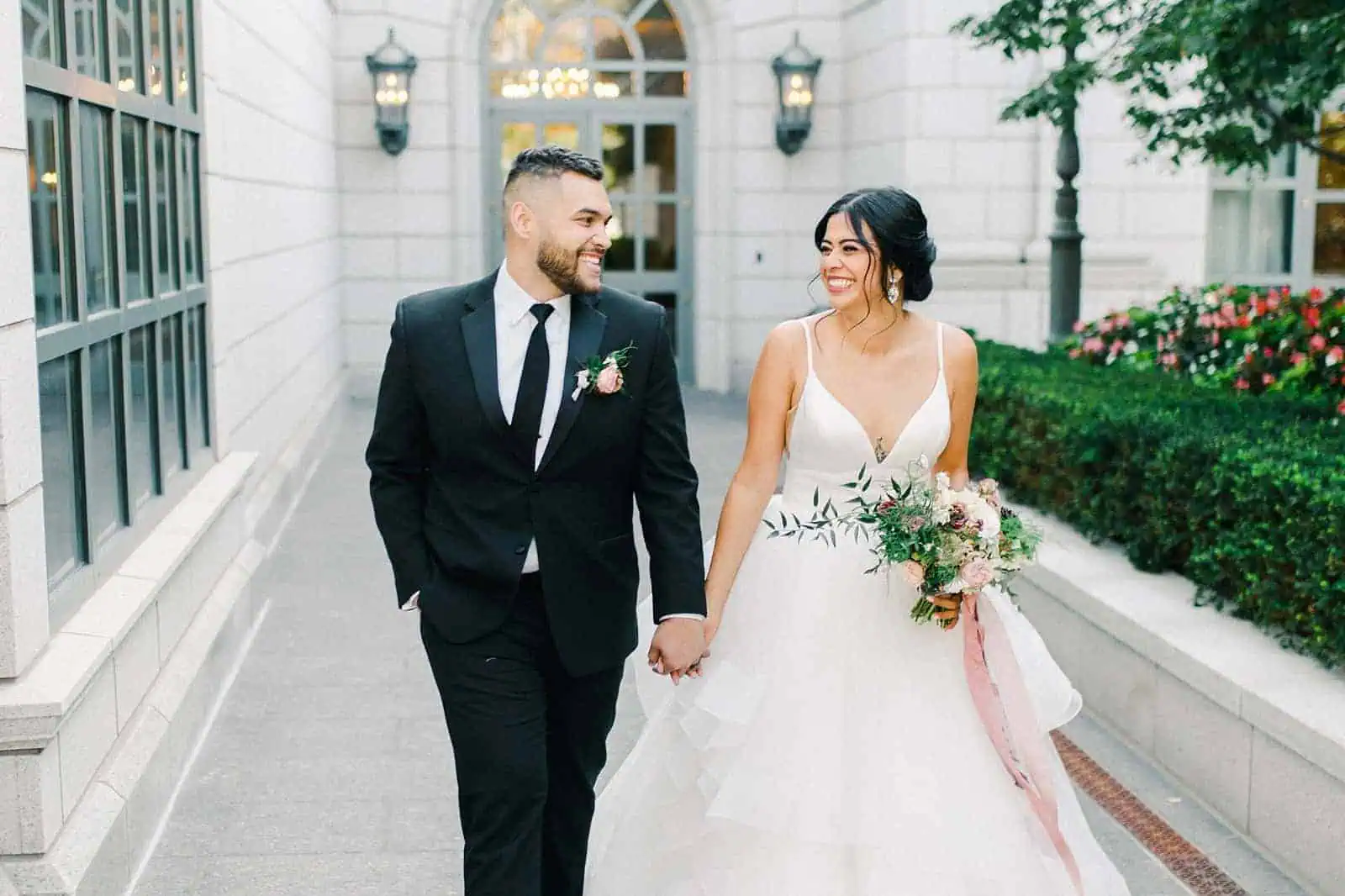 One of the things I pride myself on as a wedding photographer is creating imagery that is very unique to the couple I'm capturing. Haidi and Spencer's wedding day at the Grand America in downtown Salt Lake City was full of tradition and culture. This gorgeous venue is the site for many destination weddings for couples who fly in from all over the world to get married here in Utah. It's beautiful, elegant and timeless. If every day included a Grand America wedding, I would be a very happy guy indeed.
I mentioned earlier the blending of cultures. The bride has Hispanic heritage while the groom's family is from Hawaii. It was so fun to see all of the different traditions from both groups included in the festivities. This wedding day also included Catholic traditions. The bride looked stunning in her wedding dress with a cathedral-length veil and train that stretched all the way down the aisle. The ceremony was one of the longest I have ever photographed. It was over an hour and included a traditional Catholic mass. I loved being a part of all of it and seeing the deeply-held beliefs and customs that helped shape this couple into who they are today.
Haidi and Spencer chose to work with Braelynn of Belle Bodas Events to bring the vision of their day to life. She is an incredibly talented wedding planner who makes sure every detail is ideally placed. Every time I've had the pleasure of working with her, the event has gone smoothly and had an extra special dose of beauty. This day was no exception. Haidi and Spencer have known each other since middle school. Their wedding day was long-anticipated. Their love story was well celebrated both in the ceremony and the reception at the Grand America. It was an honor to be present to capture it all.
I also had the pleasure of shooting Haidi and Spencer's wedding video. You can watch it at the bottom of this post!