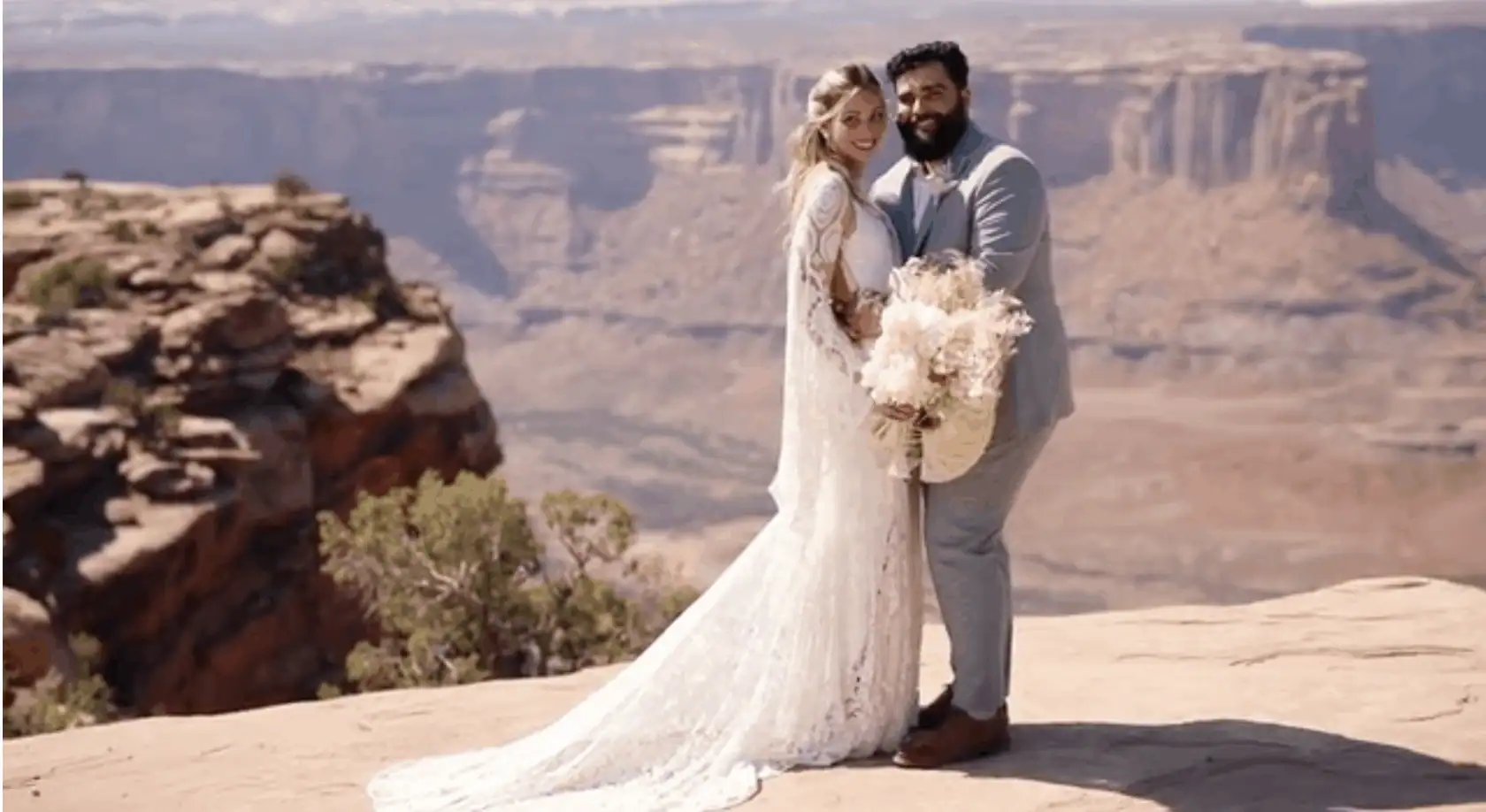 If you are thinking about having your elopement in Moab, know that I am an expert on the region and will make sure you have the dream elopement. As an expert on the area, I know all the good locations with the most scenic locations. Including those that won't be overrun with tourists! I loved filming this Boho Moab Elopement, and it reminded me of why I love what I do. Firstly, it's downright stunning. And second, it's remote enough that it feels like you truly are the only two people on Earth.
Why you should choose me to be your Moab Elopement Videographer
There's a lot of good videographers in Utah, but I think I have a valuable set of skills that will make your day exactly what you dreamed. I not only create videos for my couples, but share my expertise with them. As you might know, there are a ton of state parks in Utah. Firstly, it's not always that easy to get married at them! There are specific rules and permits that are required and I am very familiar with the process. Since I shoot a lot of weddings and elopements in State Parks, it is very easy for me to get everything organized for your dream wedding. That is one of the perks of hiring me for your Moab Elopement.
About this Boho Moab Elopement
My couple loved the look of Southern Utah and picked Moab for its natural beauty. That beauty played into the free-spirited vibes that the couple felt connected with. It was a very intimate ceremony with only their closest friends and family in attendance. Afterwards, we celebrated by having a relaxed reception where we ate, drank, and were merry. It was a very special elopement and I'm so happy my couple had their wedding exactly the way they wanted.