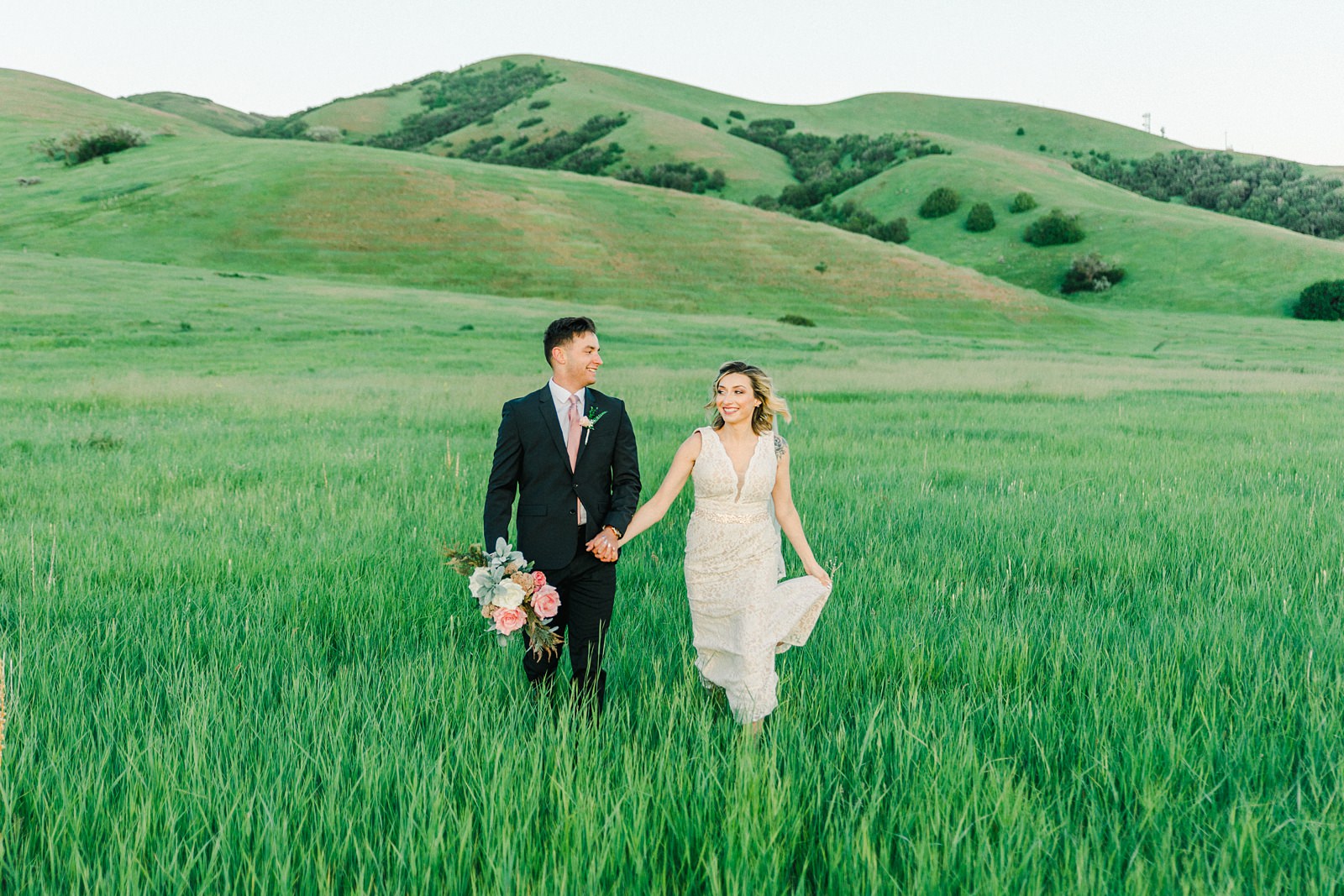 I love photographing couples at Tunnel Springs Park in North Salt Lake City with its beautiful open field and breathtaking views of the valley below! In addition to the green and golden rolling hills, it also has hiking trails, wooden fences, cattails and tall grasses, and natural beauty everywhere you look. This is also one of the best photography locations in Utah that allows dogs, if you want to include your favorite furry family member.
There aren't a lot of shaded areas at this location, so shooting close to sunset is a must. Obviously I'm not sad about that at all! All of that beautiful golden light streaming across the park makes for the most gorgeous portraits with that sunset glow.
My shooter captured this beautiful bridal/formal session and it was edited by me. This couple booked me for both photography and videography on their wedding day. I offer a 10% discount to all of my couples who choose both, and it's definitely my favorite way to tell a couple's love story. My shooter is often my boyfriend, Michael. The two of us make a pretty great team when we get to work together.
I had a hard time narrowing down my favorites from this session. The lighting and color tones are just so beautiful! The bride's dress fit her perfectly and really showed off her pretty floral tattoos. The texture of her gown reminded me of vintage lace. Her belt added just the right amount of sparkle, and her fingertip veil and simple, casual hairstyle gave her look just the right touch. The groom's classic dark gray suit and pink tie complimented her bridal look so well. The way they interacted with each other was just so sweet and natural. I'm really looking forward to this couple's wedding day!