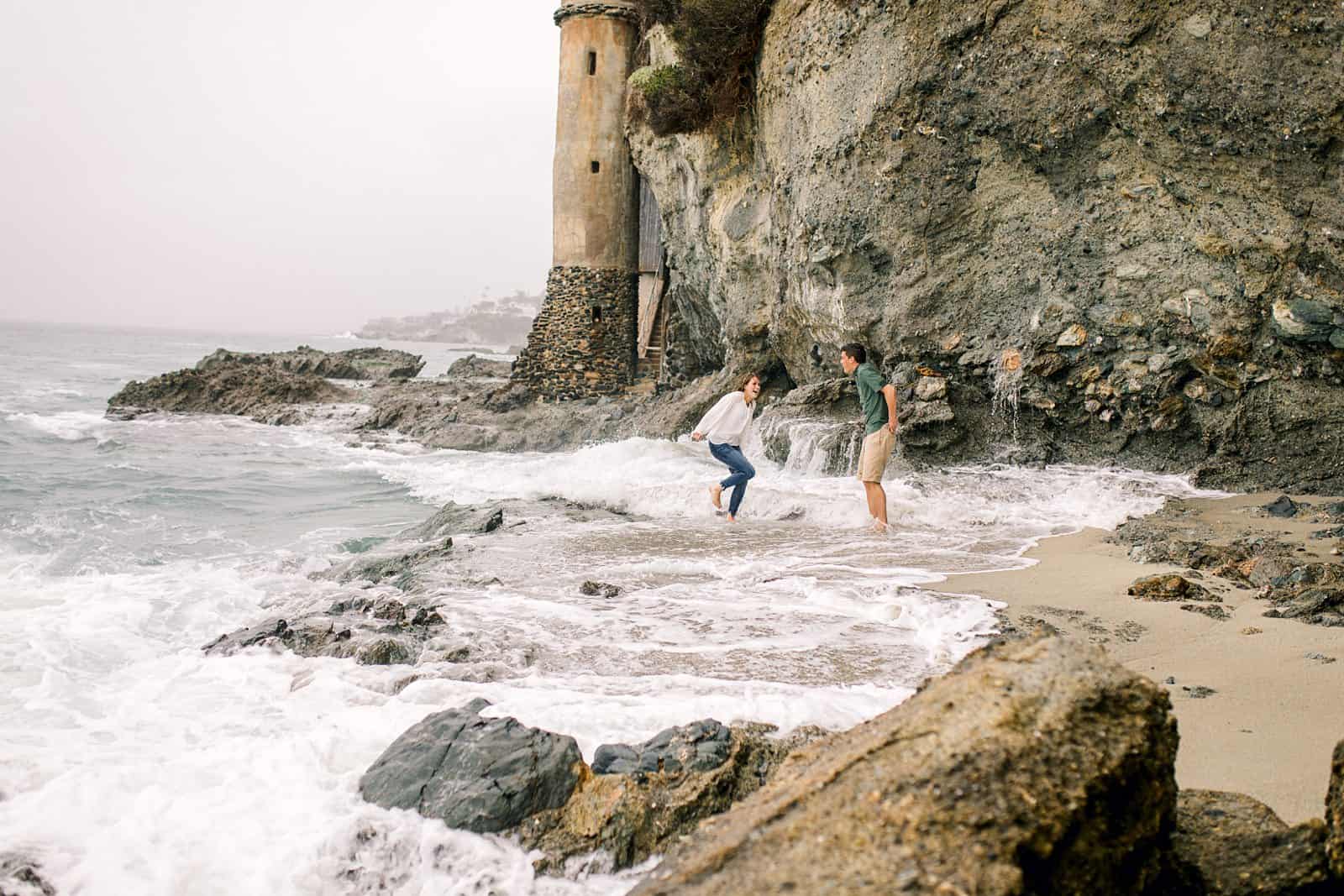 A few weeks ago, I got to fly out to California to photograph an awesome engagement session at Laguna Beach. This couple is all about travel and adventure, so we were a perfect fit. They were visiting California for a family vacation and thought it would be fun to shoot their engagement photos at the beach. The two of them met in Utah but have always gone to beaches together. They requested that all of their sessions be outdoors and doing something fun. Did I mention that these are definitely my kind of people?
We started the engagement session at Victoria Beach in the sand. We decided to ditch our shoes and ventured out further along the shore. Our hope was to come across the Victoria Beach Pirate Tower hidden in the cliffs. To get there, we had to walk across very sharp, scraggly rocks… with bare feet. The tower was definitely worth the effort. It's sixty feet tall and looks like it just sprang to life right out of the rocks around it.
Getting into the water was not planned, but a few minutes into our session, it started to rain. I happened to have my waterproof casing, so I was able to protect my camera and keep it dry as it continued to pour during most the shoot. The couple decided to embrace the ocean since they were already wet, which completely made the photos, in my opinion.
We did a tiny bit of trespassing to finish out the experience, and when we returned to our original spot on the beach, all of our shoes had washed away as the tide came in. Who really needs shoes in California, anyway?