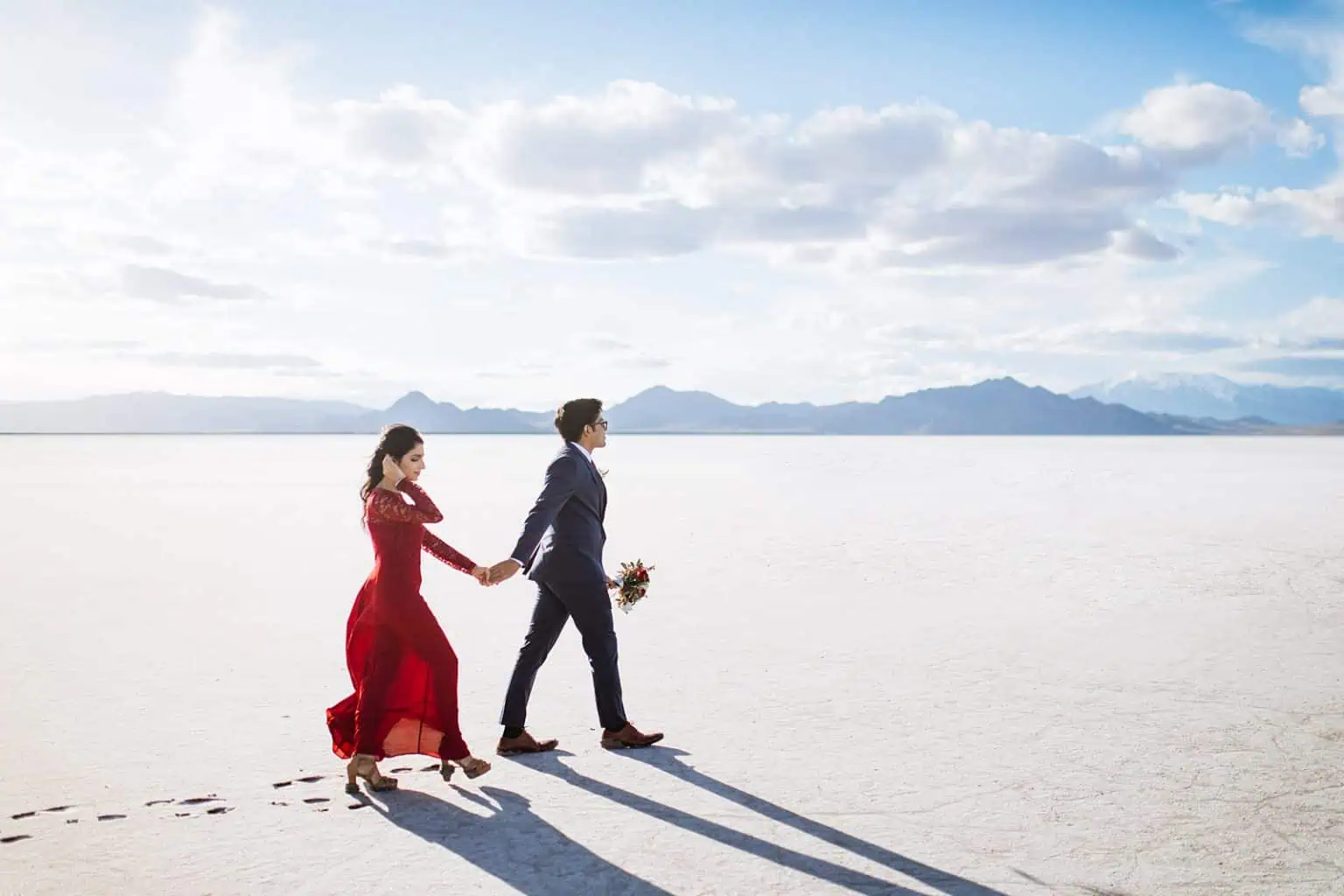 The Bonneville Salt Flats are one of Utah's most unique landscapes. I absolutely love photographing couples out there! There's nowhere else like it. It feels like another planet.
This lovely couple flew in from California just for their engagement session at the Salt Flats. The two of them will be getting married in India. Their time here was all about the weather. They really wanted photos with a reflection on the water which only happens after a rainstorm. The bride and groom booked their flight to Salt Lake City for a 3-day weekend with fingers crossed that it would rain during their trip. We waited and were so lucky when it rained on their first day! Their engagements were photographed by my shooter on their second day as the sun was just starting to go down.
We got so lucky with the weather! They were able to get some shots with the stunning reflection on the water and also the look of dry sand and salt with the mountains in the background for some variety. Add in some drone shots for a different perspective and this turned out to be one of my favorite engagement sessions ever!