This cute couple is getting married on Friday at the Provo City Center Temple. I'm so excited to share their spring formal session today! The weather is supposed to be stormy on their wedding day, so the bride and groom decided to photograph half of their formal session at the temple just to make sure they had nice weather with perfect lighting.
Kendall and Blake are such a lovely, classy couple. They're very good to each other. The two of them met while serving LDS missions in California. They reached out to each other when they both returned home and hit it off right away. Kendall is super outgoing and kind to everyone which is what made Blake fall in love with her. He couldn't keep his eyes off of her during her bridal portraits. Not that I blame him. She is a gorgeous bride!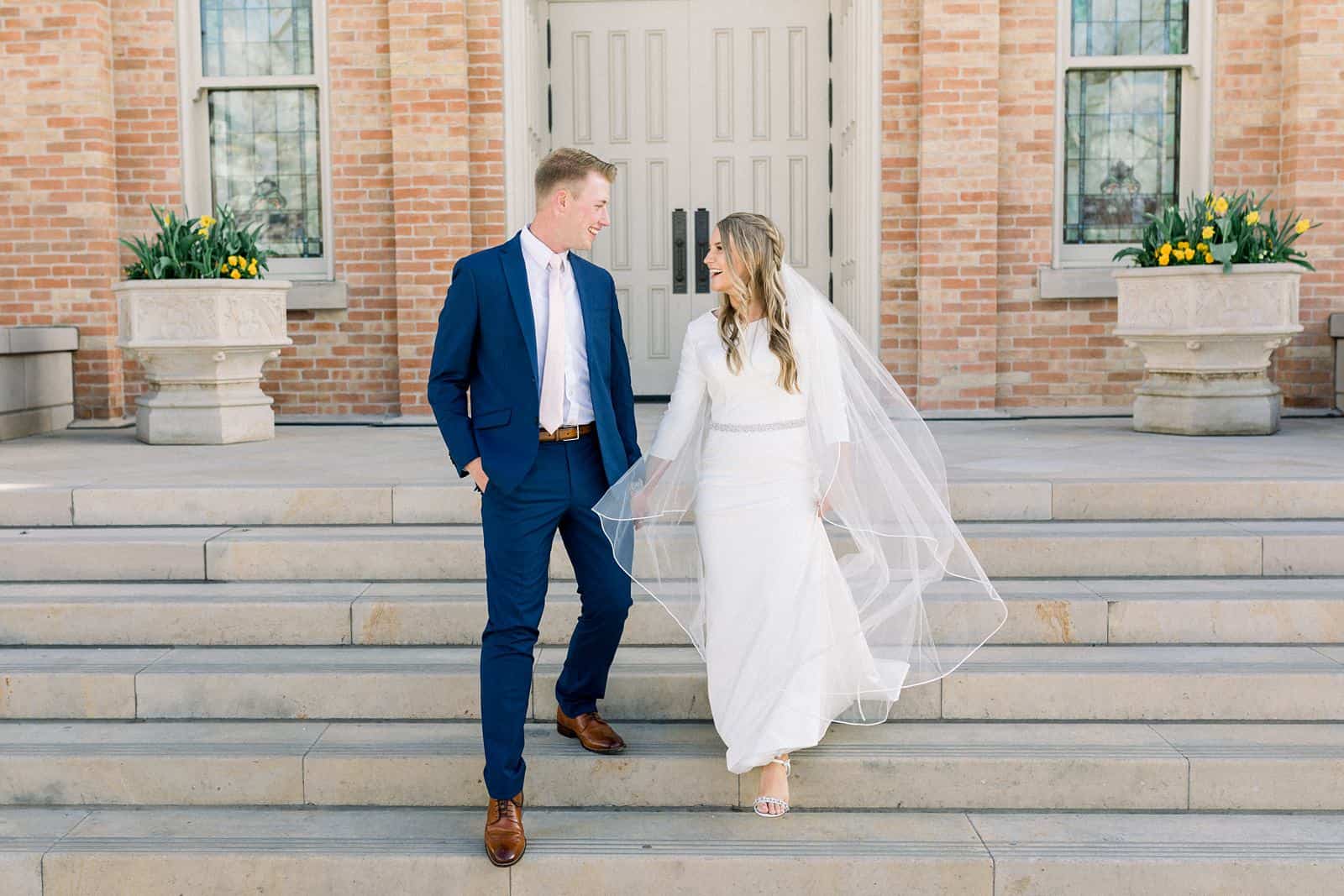 I discovered the second place in their photos on a drive out to the Bonneville Salt Flats one day. It's a very remote location dubbed the Ireland Field. My eyes were immediately drawn to this huge, green field with cool rock formations and golden sunlight coming through. I told Kendall about it, and she loved the idea of shooting there.
We drove to the Ireland field together. It's about an hour and a half from Orem. It's a really unique location that is in the middle of nowhere. We didn't see a single other person the entire time we were there. That made this session pretty intimate and fun. And no one else has wedding photos like these.
Congratulations to the lovely bride and groom! I can't wait for your wedding on Friday! Kendall and Blake's reception will be at Sleepy Ridge in Orem followed by another reception in Texas next week. I get to fly out for that one as well. I'm so honored to be capturing their big day!