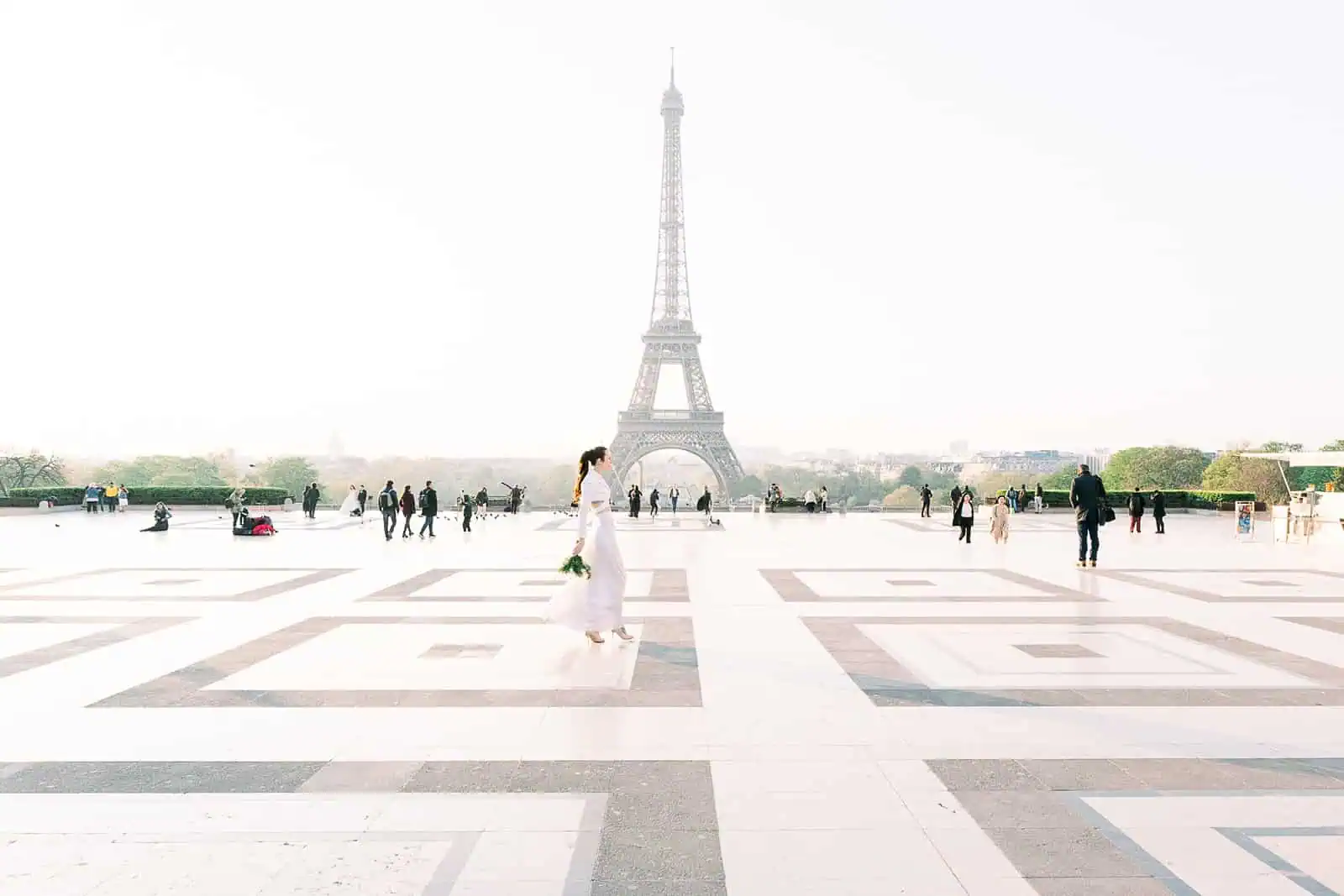 Every so often I get the opportunity to work on projects that are just for fun and to stretch my creative muscles a bit. On a recent trip to Paris, I got to put together a styled shoot with a wonderful group of other wedding professionals. The creative team and I wanted this editorial shoot to feel very high-fashion and to mimic fine art. What better place to bring that vision to life than in one of the biggest fashion and art capitals in the world!
We started our day at Trocadero Square with a gorgeous view of the Eiffel Tower behind us, because nothing is more iconically Parisian. The look we chose for our "bride" was very fashion-forward and modern. We picked bridal separates for a chic, polished look. The gown was paired with a simple bouquet and understated, gold jewelry. Our goal was to inspire the modern, less traditional bride with something different and classy for her wedding day.
Our next stop was the Notre-Dame Cathedral. The cherry blossoms there are spectacular this time of year! Most of you have heard by now that the beautiful structure recently suffered severe damage in a fire that even completely destroyed parts of the building. The fire started only two days after we were there! That makes these photos all the more important to me now.
Because this was a work trip, I hadn't planned on doing much sightseeing. However, my team convinced me to go inside and explore the cathedral. I'm really glad I did because this was my last chance! I went and sat inside for over an hour. I loved the architecture and was really blown away by the place! It was a terrible loss to a beautiful, historic city.